Home
Announcements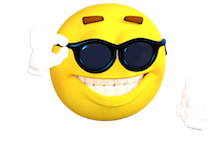 Open enrollment is underway for the 2017-18 school year. Enrollment forms for both new and returning students are available here.
The Carbondale New School Terri Lynn Fundraiser continues. Highest quality nuts and sweet treats, and 30% of your purchase cost comes back to CNS!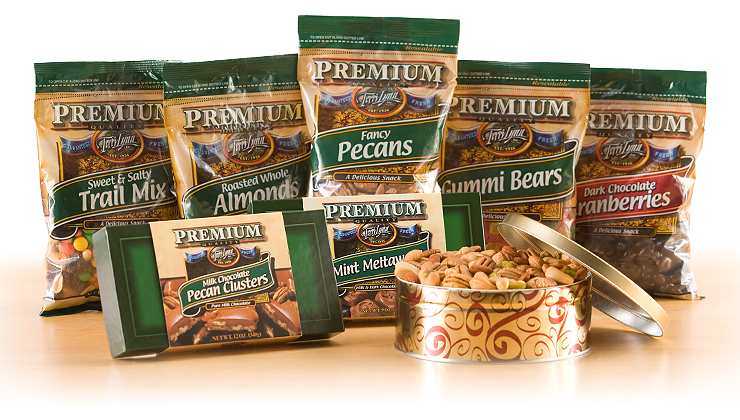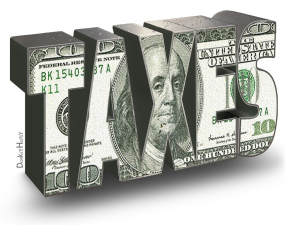 It's tax season again. Don't forget to download a 2016 Schedule ICR to claim your Education Expense Credit. Instructions are available here.
Over the past four years, 100% of CNS graduates made the honor roll their freshman year at Carbondale Community High School. Parents, if you are interested in that kind of academic success for your child, feel free to schedule an appointment with a director.
Benefits
Student-Teacher ratio: 10:1
Education is not standardized; teachers engage students at their individual level
CNS graduates who attend CCHS are consistently on the high honor roll, or honor roll
Before- and after-school care is available
Fosters critical-thinking skills, creative problem-solving & kindness at all grade-levels
Outstanding Teacher-Parent-Administration communication
Numerous opportunities for parents to be actively involved
Service-learning projects expose children to how they can help their community
Students are taught to take responsibility for their actions
Extracurricular activities: Choir, Craft Club, Chess Club, Outdoor Youth
All grades receive music instruction from a master strings educator
Spanish classes for all grades
Nature Explore Certified Outdoor Classroom
History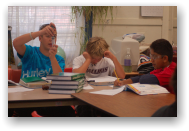 Carbondale New School is a progressive, independent, not-for-profit private school for students from pre-k through eighth grade. We are not a new school; we have been here since 1974 when a small group of dedicated, determined, and visionary parents founded CNS. At the New School, we understand that students have a variety of learning styles and children's individual personalities are cultivated and respected. Children are allowed to develop at their own pace. Education is not a one-size-fits-all process.
Studies have shown that empathy, self-discipline and persistence are better predictors of academic success than either IQ or socioeconomic background. CNS is unique in that its faculty and staff address these character issues daily using Love & Logic® classroom techniques.
Mission Statement
The Carbondale New School provides quality, student-centered education that inspires confidence and a lifelong love for learning. We respond to each student's unique abilities and learning style within an inclusive and supportive community that values the intelligence, worth and creativity of all children. We empower children with knowledge, skills, compassion and a sense of responsibility for self and others.
Vision
As a parent-owned and operated not-for-profit corporation, we are committed to providing a diverse and dynamic learning environment as a leader in educational innovation. We will provide the autonomy and support to inspire excellence in the students, staff and parents of our school.
Learning Environment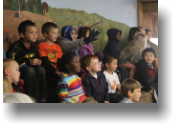 CNS has small classes. Our commitment to small class size provides an intimate learning environment and promotes close bonds within the school family. This is definitely the place where everybody knows your name! Learning comes to life through theme-based, hands-on experiences and many field trips. Our playground includes a small pine and hardwood forest and a big grassy field; yes- CNS students get dirty! Fresh air and learning about nature, animal care, and becoming good stewards of the land are some of the things CNS students are passionate about.
"We find that kids in K through eights on average do better in eighth grade than kids that go to a K through 5," said Schwartz, adding the research backs it up: The longer grade spans--the K through eight schools--provide a better learning environment and as a result students do better emotionally and academically.
Experience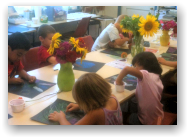 For over four decades, CNS has provided creative quality education to students in a safe and nurturing environment. Working together, students, teachers and parents create a community that fosters and maximizes students' intellectual, social, and emotional growth.
This sense of community has powerful and profound implications for its members. Students feel at home in their school. It is a place where they learn, grow, and feel respected and accepted. Parents know their opinions and input are not only welcome but also necessary to the school's success.
Choosing to enroll your child at CNS means you are joining a family of people who will truly care about your child as a whole person. We help educate them into caring and loving citizens of the community and the world.
Non-Discrimination
CNS is not affiliated with any religion & happily includes families of diverse faiths & cultures.