Spanish
Spanish Instruction
¡Bienvenidos a la página web de español a Carbondale New School!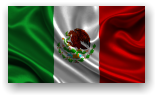 More than 37 million people in the United States speak Spanish at home as their primary language; more than double the number of those who did in 1990! Furthermore, the importance of Spanish in our culture is expected to grow, to an anticipated 43 million speakers by 2020.
In addition to the need for Spanish speakers in order to communicate with a significant portion of the population, there are many other benefits to learning the language. Studies have shown that students who learn another language reap cognitive advantages that lead to improved brain function. Moreover, language learning supports academic achievement by increasing reading skills, improving linguistic awareness, and scoring higher on the SAT and ACT tests.
Having second (or third!) language instruction has positive benefits for all the learning children do in school. Additionally, students are able to gain a multi-cultural perspective and learn about other people and their way of life. These skills are crucial in the job market.
In recognition of these trends, Carbondale New School features Spanish language instruction at every level. As students age, their exposure to Spanish also grows- from 1 hour a week to 40 minutes a day. At CNS, students have the opportunity to experience the beauty of the language and culture through stories, songs, games, and interactive activities.
About Our Spanish Teacher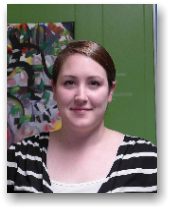 Courtney Miller moved to southern Illinois from Indiana, where she received her bachelor's degree in Language Studies-Teaching Spanish from Indiana State University and completed her student-teaching internship at a rural junior/senior high-school. Courtney has had numerous opportunities to work with elementary-aged children through a Spanish-teaching practicum during her undergrad, volunteer work in programs at her church, and tutoring in math and reading. She studied abroad in Costa Rica in the summer of 2013 and also served as a chaperone for a high school Spanish Club trip to Puerto Rico in the summer of 2014. Courtney loves to travel and looks forward to sharing cultural aspects of her adventures with her students.
Contact
Email Courtney at: spanish@carbondalenewschool.com
Newsletters
Foreign Language Literacy Resources