Outdoors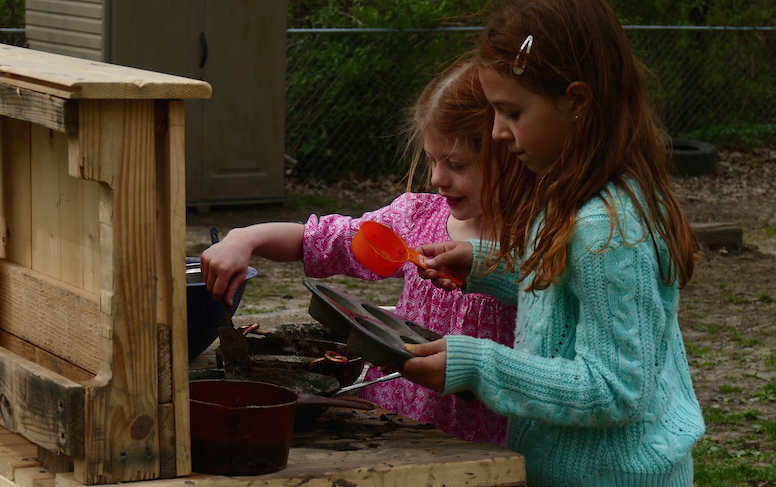 Outdoor Classroom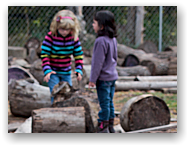 Carbondale New School has long recognized the importance of connecting children with the outdoors by providing open, unstructured spaces for creative play. CNS is committed to nature. Students interact daily with the outdoor space before school, lunch hour, recess and after school. Additionally, students receive instruction outdoors in core content areas at least once a week CNS is a Certified Nature Explore® Classroom.
Our playground has many swings, lots of trees, a large field, a slide, a tree-house which accommodates children of all ages, a climbing wall, monkey bars, parallel bars and fort-building areas. We have an outdoor music area, a mud kitchen, a giant sandbox, a racetrack for toy cars and a nature art area. The Early Childhood building has its own outdoor area sized appropriately for younger students. Grades 4-8 have a designated space in front of the school where the older students may read, work and socialize if they choose. Mixed age groups play together and we encourage this. Children are invited to get dirty, so students should wear rain boots and bring a change of clothes when it is muddy and wet.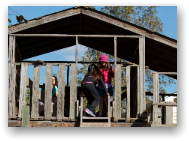 As more children become disconnected with nature, places like the Carbondale New School become increasingly important. Recent research backs up the school's long-standing commitment: contact with nature promotes healthier social behavior, lessens social dysfunction, helps alleviate stress and improves resilience.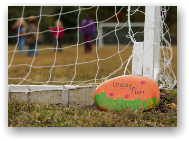 Wilderness and nature-based experiences result in a range of benefits shown to improve a person's physical and mental health. Studies have shown that time spent outdoors can reduce body fat, reduce anxiety, stress, improve self-esteem, promote positive changes in behavior, create an enhanced connection to nature and improve knowledge and skills acquisition.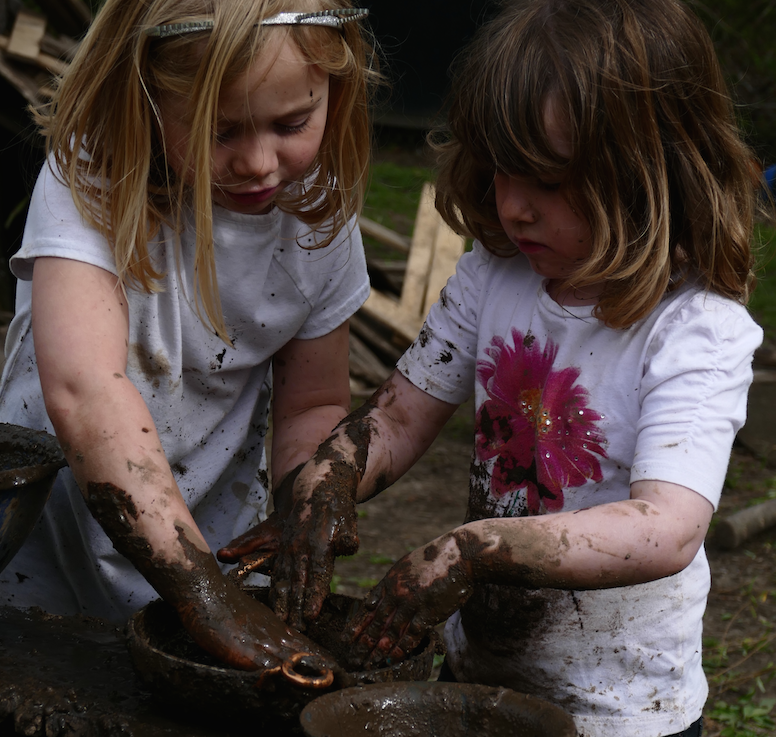 Outdoor recreation can also benefit children with specific health issues, such as obesity and attention-deficit hyperactivity disorder.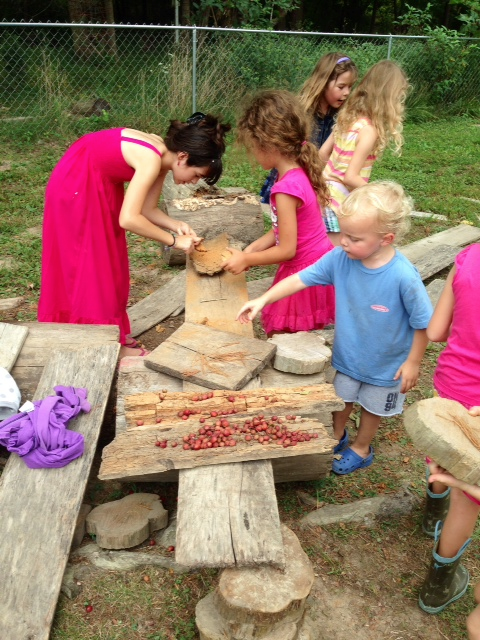 The New School outdoor classroom is different by design: we give children the materials for constructive play, but the actual elements of play are produced by the kids themselves. Occasionally alone, but more frequently in pairs or trios--or all-out collaboration, as shown here--our students take the raw materials of play and assemble them. A log becomes a fulcrum, and a plank a seesaw. Or two logs support a board that serves as a table; shorter boards are serving trays, tree-cookies become plates spilling over with crabapples and greens, and suddenly we are in the midst of a feast. Such play frequently cuts across age groups: older kids assisting younger, smaller kids seeing their creative contributions sit side-by-side with those of older students. What are kids with daily exposure to this kind of activity going to take away from CNS? They are going to be self-directed, they are going to be imaginative problem-solvers, and they are going to know what it means to work as a team. In other words, they are going to be just about everything we want our kids to be, academically and otherwise.
Supplemental Resources
Outdoor Classroom on YouTube